The Ages Of The Art Fair. Supermarket Independent Art Fair Stockholm 2019
Supermarket Independent Art Fair is an artist-led, independent art fair. Founded more than 10 years ago by co-founders Andreas Ribbung, Pontus Raud. First established as a collective exhibition, acting ironically off the official contemporary art fair during the official Art Week in Stockholm.
Collaboration weighs heavier than money
More than just an Art Fair, Supermarket strives to offer visitors an art experience, rather than focusing on the buying experience and art sales. The artists present aren't here to compete with each other, or small talk about who sold the most art. Instead, the aim is to stimulate the public's interest in issues, themes and trends relevant to contemporary art.
This year's theme…
'Temporary Moratorium: All Allowed?'
What is a moratorium?
"Loosely interpreted, moratorium is a state or a situation when some laws or agreements are temporarily invalid. You could think of it as a bubble separated for an agreed amount of time from certain laws on the outside, but still complying with the remaining laws." Read more about it online Supermarket Art Magazine #9
highlights of supermarket 2019
More than 150 artists, 53 Galleries from 45 cities and 22 countries, from around the world all gathered under one roof to exhibit, share and discuss their art.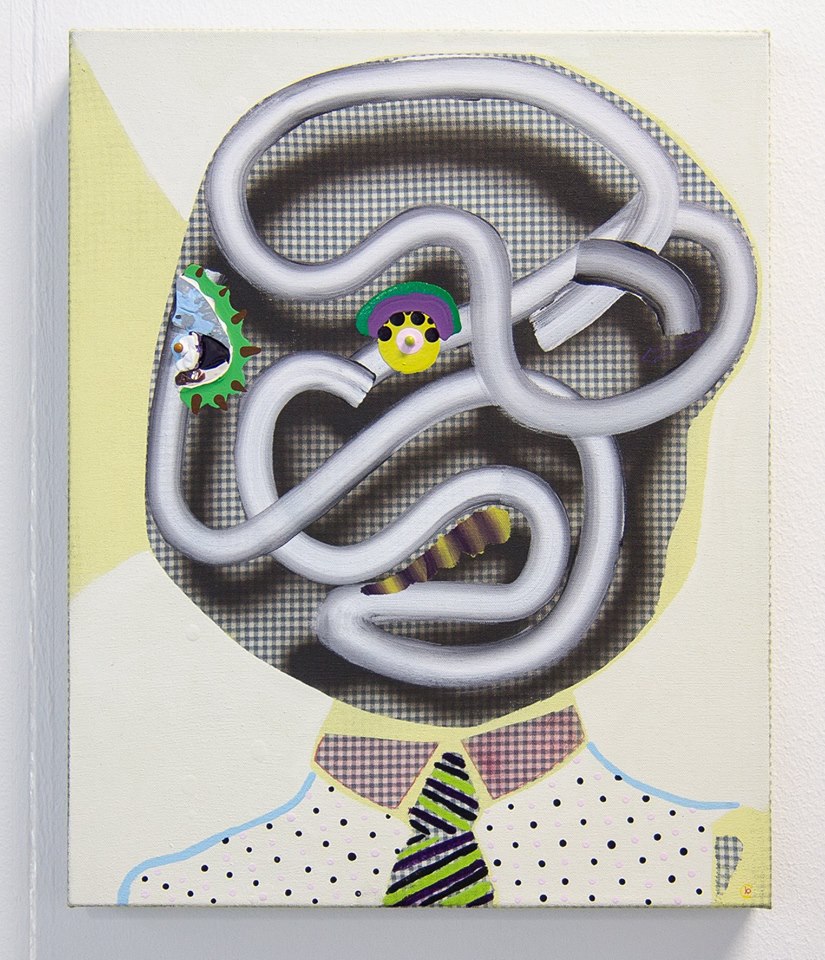 This years new comers at Supermarket 2019, included the Turps Art School, founded by YBA painter Marcus Harvey, linked to Turps Banana Magazine from London, UK.
Tongues' (acrylic and oil) by Gina Birch was exhibited at the fair.
Gina Birch is a painter, filmmaker and founder member of feminist post punk band The Raincoats Birch's work tracks "Moments in her life that have tripped her up and made her stronger."
artist Charles Inge from Turps Banana
photographed by Florian Tuercke
Sweden's Minister of Culture joins Supermarket 2019 in Stockholm
Minister of Culture Amanda Lind, held an opening speech at Supermarket 2019 showing her support for the independent art fair, as an institution in its own right.
First established as Minimarket Fair in 2006, a fews years later as the fair developed with a growing network of international it became Supermarket Independent Art Fair.
Born from a passion for art, the goal was showcase artistic initiatives from all over the world, and create opportunities for new networks on the Swedish and international art scene.
Supermarket offers what most commercial art fairs completely lack today.
The chaos and energy during Supermarket Art Fair comes from the shared passion and enthusiasm for art between the artists, professionals and art lovers. The Fair encourages discussions, artistic collaborations and emphasises on the art experience. While at commercial art fairs, the hustle and bustle is driven by sales. Conversations between artists, dealers and buyers tend to revolve around the buying experience and the popularity of the art.
'THE AGE OF THE ART FAIR'
In 2005, the art magazine 'Art + Auction' dubbed our art generation as 'the age of the art fair' ( Eckstein (2006) and Paco Barragan's (2008) publication.
Art Fairs are essentially informal meetings linking up art dealers, professionals, collectors create a network within the art world, all under one roof. Starting out as a way to reinforce weak ties in the art market, Art Fairs fist emerged in places far from the art market hot-spots. Cities like Basel, Cologne, Ghent, Madrid , Brussels and Bologna before the 90s were not thought of as an art hub. Art fairs were supposed to increase commercial networking and generate greater art sales and demands. By establishing new cities in the art map, those cities would act as place to host informal meeting between art dealers, artists and professionals from all the art capitals around the world.
In the recent years Supermarket Independent Art Fair, has developed from a kind of institutional criticism to becoming Stockholm's largest art fair. Emphasising on the social aspect of art and firmly establishing Stockholm on the art world map.